My wife and Amber have been friends since junior high when my father-in-law used to coach their basketball team. Eventually, they both ended up at Texas A&M, which is where I first met Amber over ten years ago. As it often goes, life got busy and they fell out of touch for several years. When we learned that she was married and expecting her first child, however, we couldn't have been more happy for her!
While we weren't able to make a newborn session happen, we did get together over the Thanksgiving holiday and had the opportunity to meet her husband, Troy, and their adorable new baby boy. We also had a short family session in The Woodlands at a beautiful local park. It was an early morning shoot and the lighting was just wonderful - especially with the fall-colored leaves all around. I'm sure you'll agree that Amber looks SO happy and in love with these two guys! Troy seems pretty enamored with his little guy, too!
Congratulations, Amber and Troy! We look forward to seeing you again soon and eventually getting our boys together to play!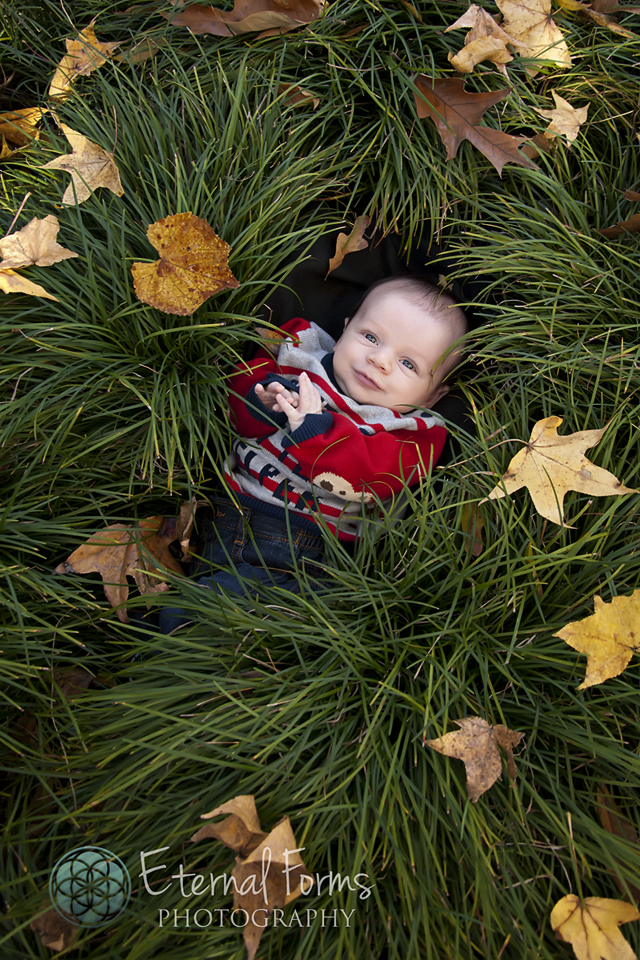 Hi, my name is Michelle! That's me to the right with the youngest of our two boys. Together with my husband, Joseph, we are the photographers behind Eternal Forms.
We endeavor to make your portrait experience fun, meaningful and memorable and to produce photographs you and your family will not only love, but cherish for a lifetime.
We would love the opportunity to be your family's photographer. Give us a call and we'll be happy to talk with you about what would make the perfect session for you and your family. You're under no obligation to book us, just call to have a quick chat! (512) 433-6823.
Or email us at info@eternalforms.com. Be sure to ask about our Money Back Guarantee! We look forward to hearing from you!